Reviews
---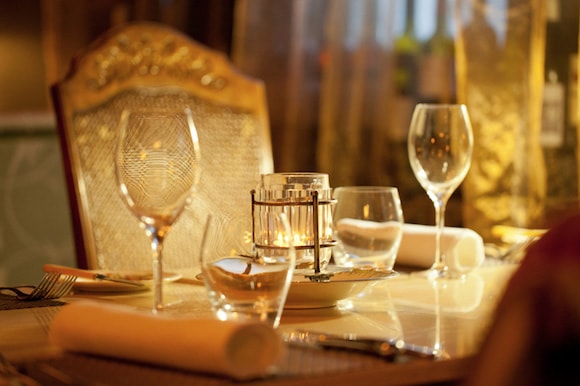 Deer Duck Bistro is a proud winner of many Australian and international awards, yet our biggest pride and biggest joy is your gratitude, love and support.
Fabulous! Loved everything, the decor, the service the wine, and the degustation 5 course menu, will highly recommend and will be back for our next special occasion.
✻
Always amazing, this was our second time here and it was incredible. The food was a work of art! We had the long menu which was 9 plates of amazingness. We will be back
✻
Celebrating our 2nd anniversary, we ordered the long course with wine pairings. They did a great job of matching wines with the courses. The service was impeccable and the food was delicious. Each dish was full of new and exciting flavours, and many Incorporated native Australian ingredients. We had an amazing night.
✻
My partner lived near Deer Duck Bistro and have walked past it countless times and thought we would go in. It's got a little bit of a hole in the wall vibe when you are walking or driving past. Being vegetarians it can be hard as you usually have one or two meals to choose From a menu. Here we had the 5 course vegetarian degustation. Every mouthful was amazing the flavour combinations amazing. Chefs are artist! Waiters were knowledgeable in the food and drinks. Great service all round! Must do!
✻
Beautiful atmosphere, impeccable staff and the food was out of this world. 10/10
✻
Loved this restaurant. We went there on Saturday night and had the short course degustation with matching wines. We could not fault the food – absolutely delicious. We were not huge fans of the wine choices (which was the only very minor issue). The staff were friendly and attentive and the little hidden rooms and mismatched older furniture made for a delightful quirky atmosphere. We all thoroughly enjoyed the experience – a hidden gem in the suburbs of Brisbane. 
✻
Staff were extremely attentive and friendly and knew their stuff when it came to wine and food and pairing. The food was fantastic, I had 5 courses and every one was delicious. Highly recommended.
✻
A fun different evening with very well presented and tasty food, the dishes were explained to us was meticulously delivered. This place is amazing!!!
✻
Staff were absolutely wonderful and extremely friendly. They took the time to explain what every dish were and regularly checked on customers how the food were. The food was impeccable. Pricing wise, the dishes weren't cheap however the quality in which the food were presented and tasted definitely far exceeded expectations. Overall, I was very satisfied and would recommend others to dine here.
✻
Went to Deer Duck with a Group of 8 colleagues and certainly left impressed. If you go on a Saturday night you are required to get the degustation menu. However, we did not leave disappointed. All courses were fantastic, but the clear highlight to me was the Deconstructed Poppy-Seed & Orange Cheesecake – it was absolutely delightful! Will return again!
✻
Beautiful restaurant great atmosphere, cosy. Great furnishings & paintings, very interesting. Food was delicious & interestingly different. Service was excellent. Suburban gem.
✻
Outstanding food experience and great service. As a truffle lover, I could not have expected a better dinner. The atmosphere is cozy and intimate as well.
✻
Amazing place! Must visit. Place has an amazing vibe. Very calm and romantic! 5 stars for the food and service!
✻
We had the most amazing defustation dining experience last night. There were six of us and we all commented that none of us had experienced food as exquisite as we did last night. Each course was elegant and the flavors were so balanced that we couldn't fault any of the dishes. Your team is to be commended on their professionalism, the way the dishes were explained to us was meticulously delivered. And your chefs, wow – your head chef that has created each dish is a genius. Every plate that was placed in front of us, looked exactly like the one next to us. We will be raving about your restaurant for some time. Each one of us will be telling everyone. We look forward to returning. Thank you for giving us an amazing culinary dining experience.
✻
We accidentally chanced upon this wondrous restaurant this afternoon and are so glad for this surprise experience. The eclectic ambience was romantic and cosy and the service was professional and beautiful. The unique pairings of ingredients in both the entree and main courses were amazing. Try the diamond clams and definitely the sous vide duck for a meal to remember. The food was fresh and artfully presented as well. We will definitely return to Brisbane to try the degustation menu. Congratulations to this beautiful restaurant. You should be so proud of your people and products.
✻