Take a Beak and Hoof It To Deer Duck Bistro
---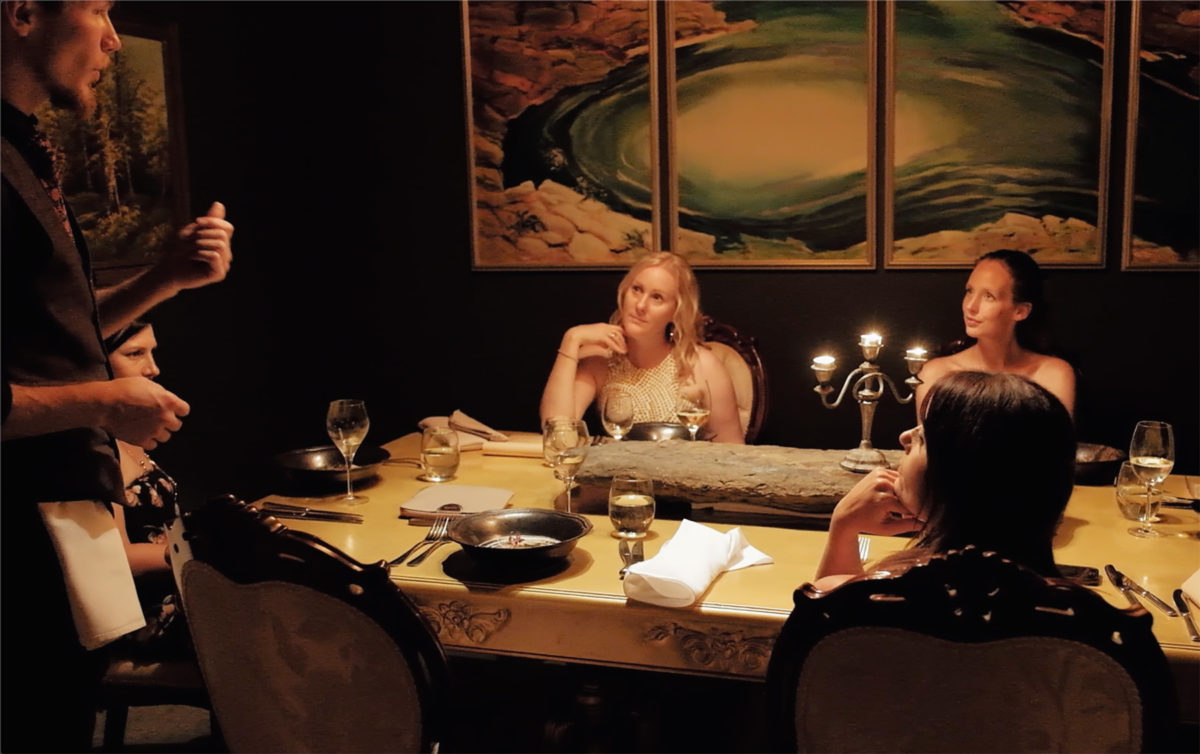 The Auchenflower diner's new menu does not disappoint.

Deer Duck Bistro brings fine dining service to the suburbs, a quirky trove of an interior to an unassuming shopfront on Milton Road, and stunning, gallery-worthy dishes to their a la carte, five-course, and short and long degustation menus.

Their newly launched menu is an autumnal forest feast, contemporary in style with a classic European influence. Head chef Harry Kumar's masterful melange features stunners like ash brie pastry with champignon and leek soufflé, green apple, celery, and rhubarb, and orecchiette with truffled duxelle mushrooms, smoked oyster mushroom, speck, and almond gremolata (which sounds really ducking good right about now).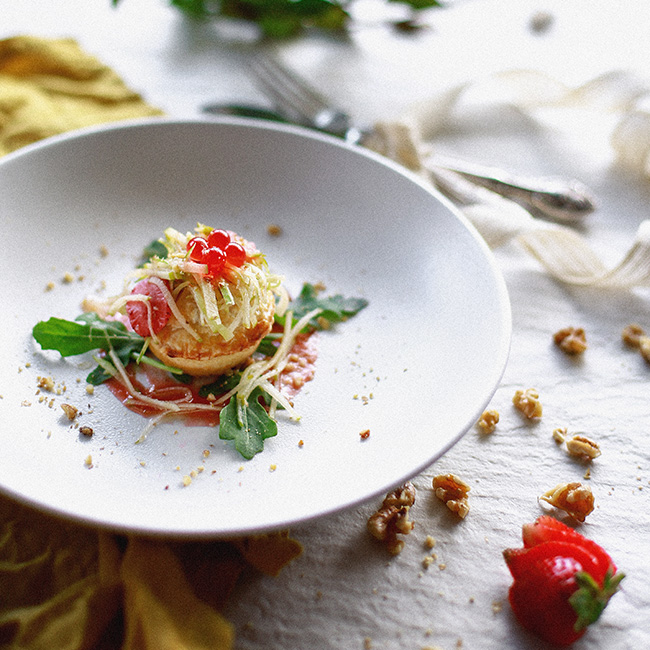 Before you ask, yes, the menu features both deer and duck! The peppered venison tartare with burnt shallot mayonnaise, pickled red cabbage, crispy capers and whole egg yolk is a jazzed-up take on the old school treat, while sous vide duck with pear cream, caramelised peach, blackberry gastrique, native lime, and nuts is a bold, fruity, dish and we! are! here! for! i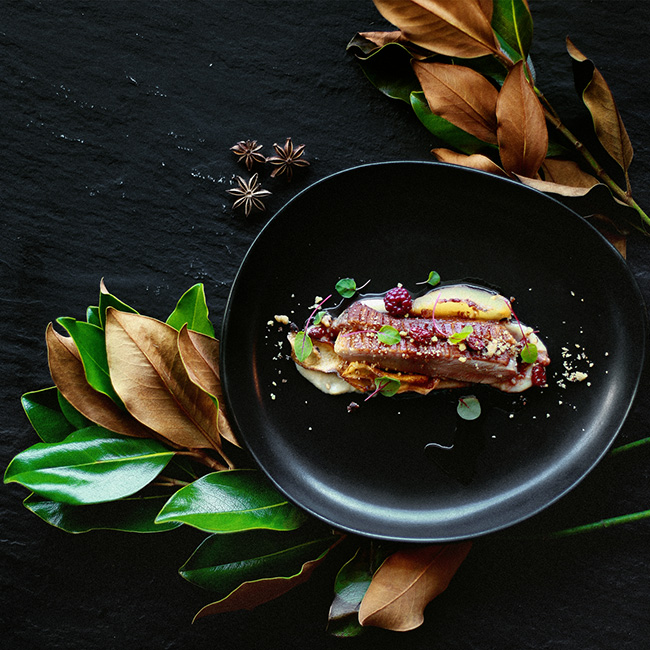 While the whole menu is a dream, let's be real – we start eyeing off the dessert options as soon as we arrive. Look forward to deconstructed (so you know it's good) vanilla and cardamom milk cheesecake with mango, roasted white chocolate, passionfruit, pickled strawberry, and mango pearls, and a mulled wine panna cotta (helloooo winter vibes) with pistachio meringue, rhubarb curd, poached pear and Scottish shortbread.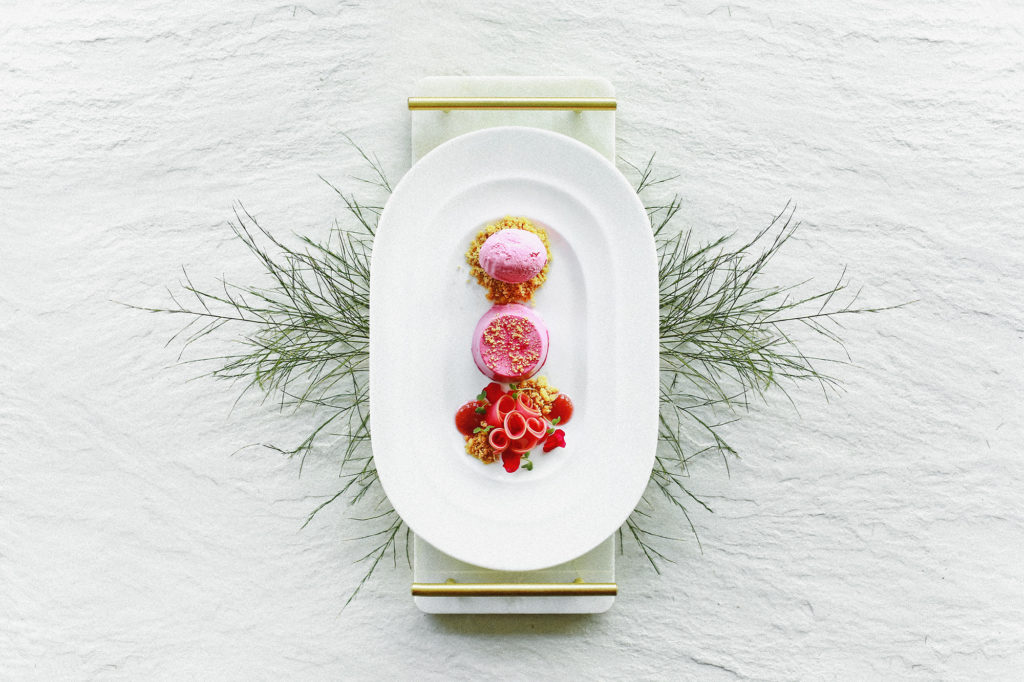 Whether you keep it small and order a la carte, or opt for the impressive nine-course degustation, it's clear Deer Duck Bistro has all of their ducks in a row.
By Georgia Condon- the gourmet who deerly loves the sound of mulled wine panna cotta.

Gourmand & Gourmet