Deer Duck Bistro in Top 50 Restaurants in Queensland
---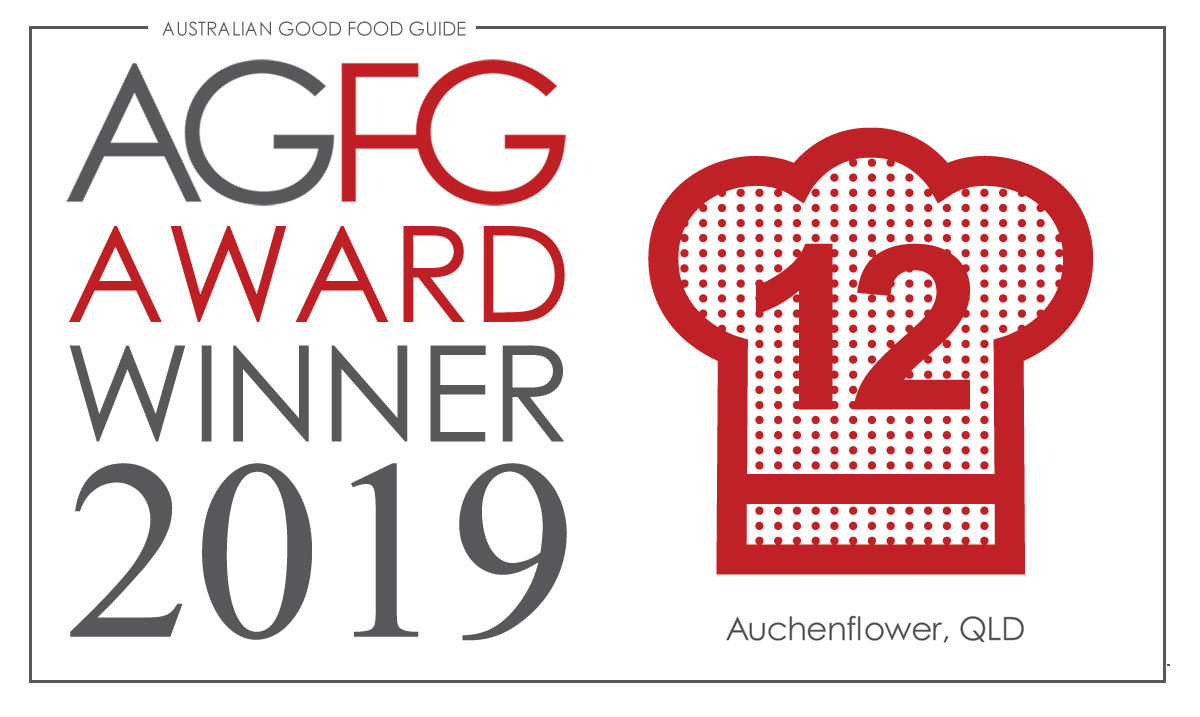 Australia's 2019 Award Winning Restaurants: Chef Hats Announced by Australian Good Food Guide
As Australia's first national food guide, celebrating over 40 years, the AGFG continue to enjoy a great talent of Chefs and restaurants to the Australian name and award discerning Chefs around the country. Our country has set the culinary benchmark high for the 2019 Chef Hat season without hesitation, offering a year of distinguished moments for its judges, now awarded and acknowledged, so you too can share in the experience. 2019 sees 375 restaurants awarded Chef Hats around the country, with Deer Duck Bistro awarded a Chef Hat and being acclaimed a "Hidden Brisbane Gem". To read more about the Chef Hat Award Winning Restaurants in Queensland click here.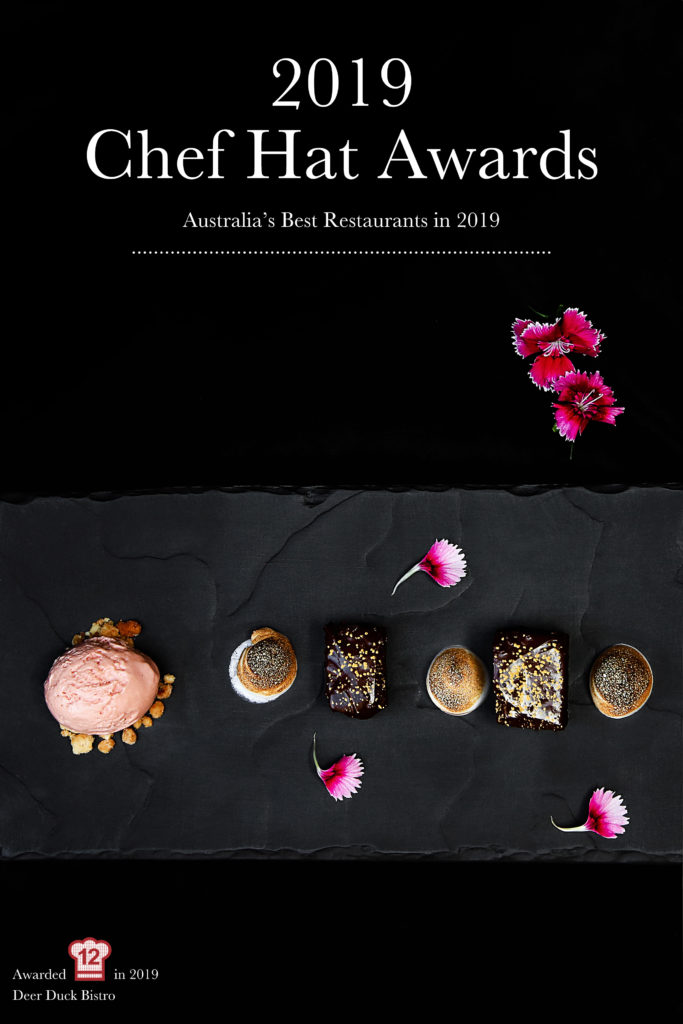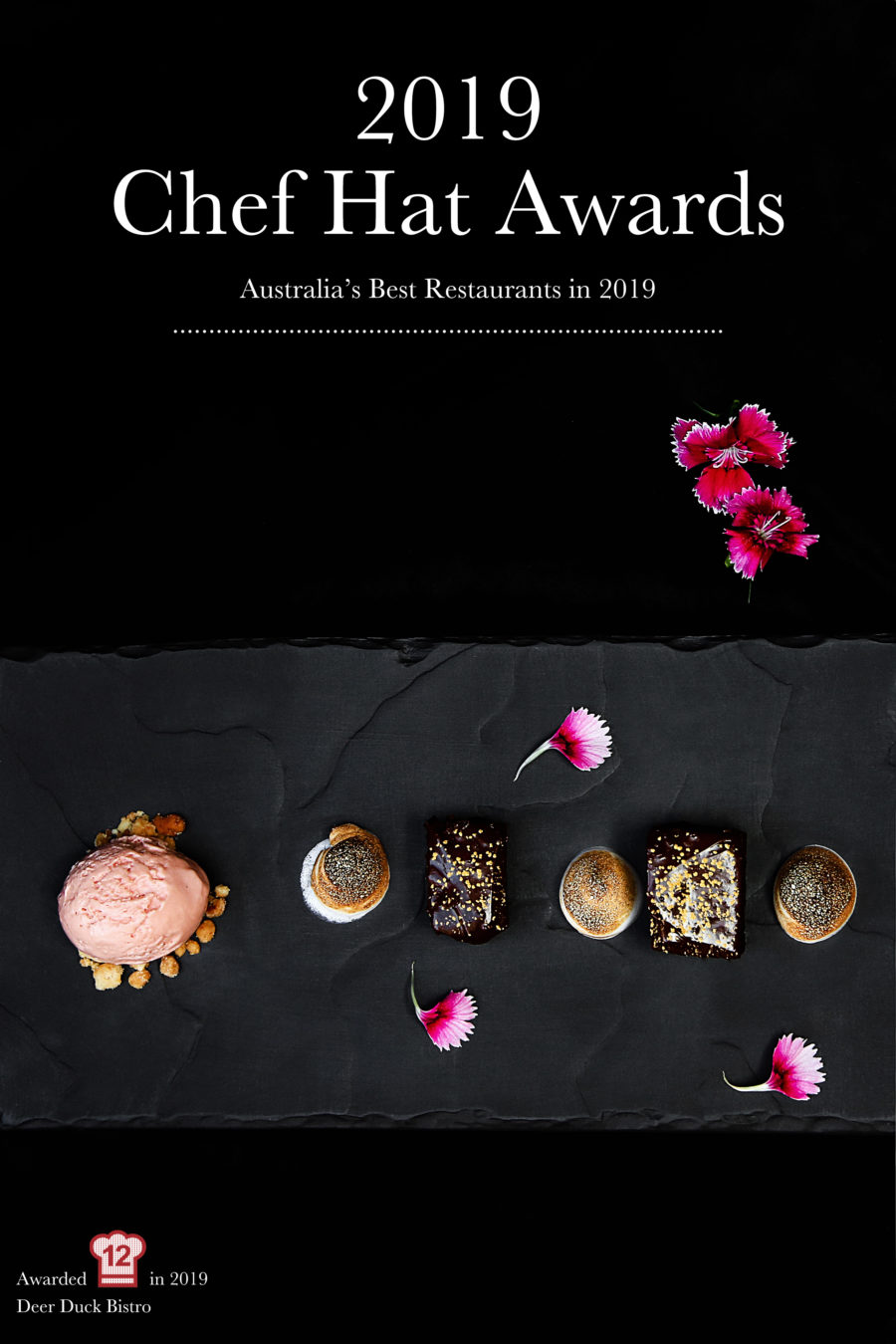 These awards are the result of careful deliberation. Inspectors appointed by AGFG dine anonymously and always adhere to a mute 'Michelin' model of rating. Their reviews and the opinions of the dining public, who generously send in their comments throughout the year, determine these results.
"Treat yourself and loved ones to an elegant dining experience at Deer Duck Bistro, an Auchenflower venue with a touch of class. Emanating a distinguished vibe, Deer Duck is bedecked in lavish furnishings, with plush upholstered dining chairs spaced around notably set tables and warm lighting adding a moody ambiance. A collation of classic European dishes sees a menu fashioned from premium ingredients boast mouth-watering capabilities. Begin a degustation by savouring a plate of venison carpaccio, green onion, dehydrated beetroot, olive oil and caviar; before moving onto orecchiette, smoked mushroom, truffled duxell, double smoked peck, gremolata, hazelnut and crispy pork, expertly paired with wines to match. For a decadent dessert, indulge in deconstructed poppy seed and orange cheesecake." – AGFG
To check the Deer Duck Bistro page and latest specials click here.