Interview with the chef
---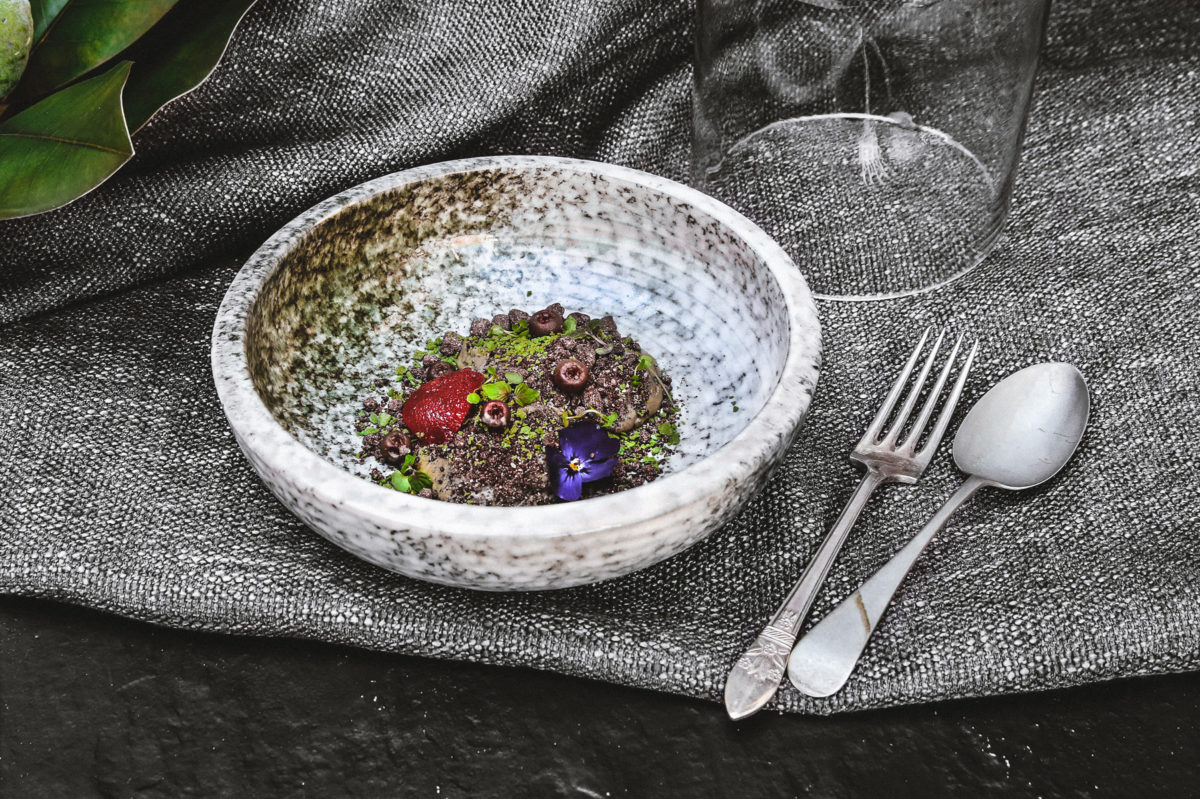 "I talk to people through my food,
it is more intimate than having a real conversation."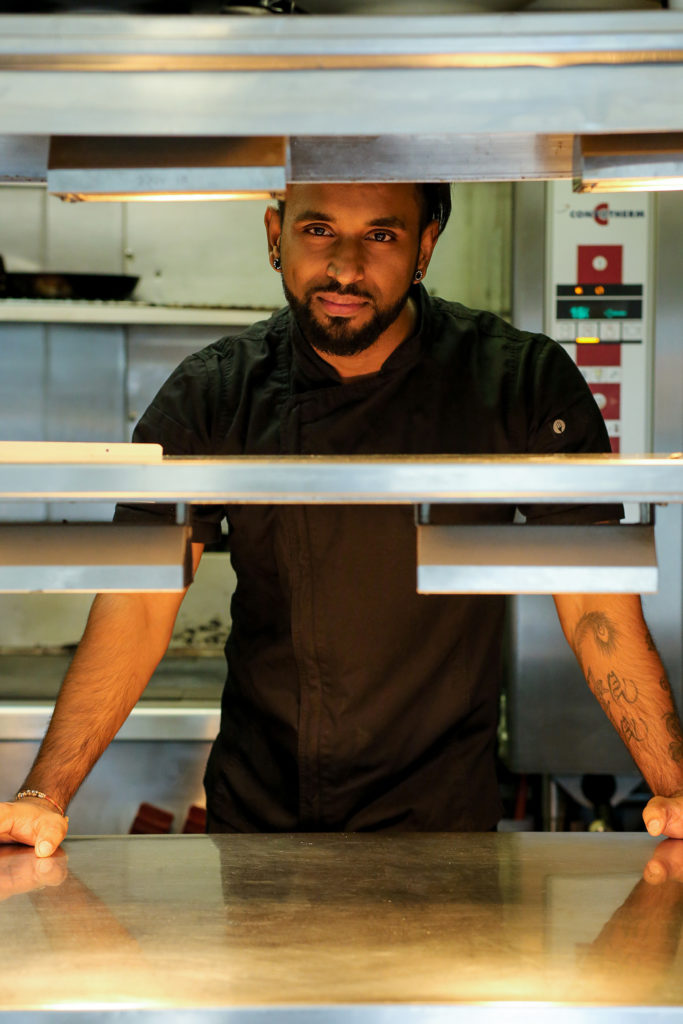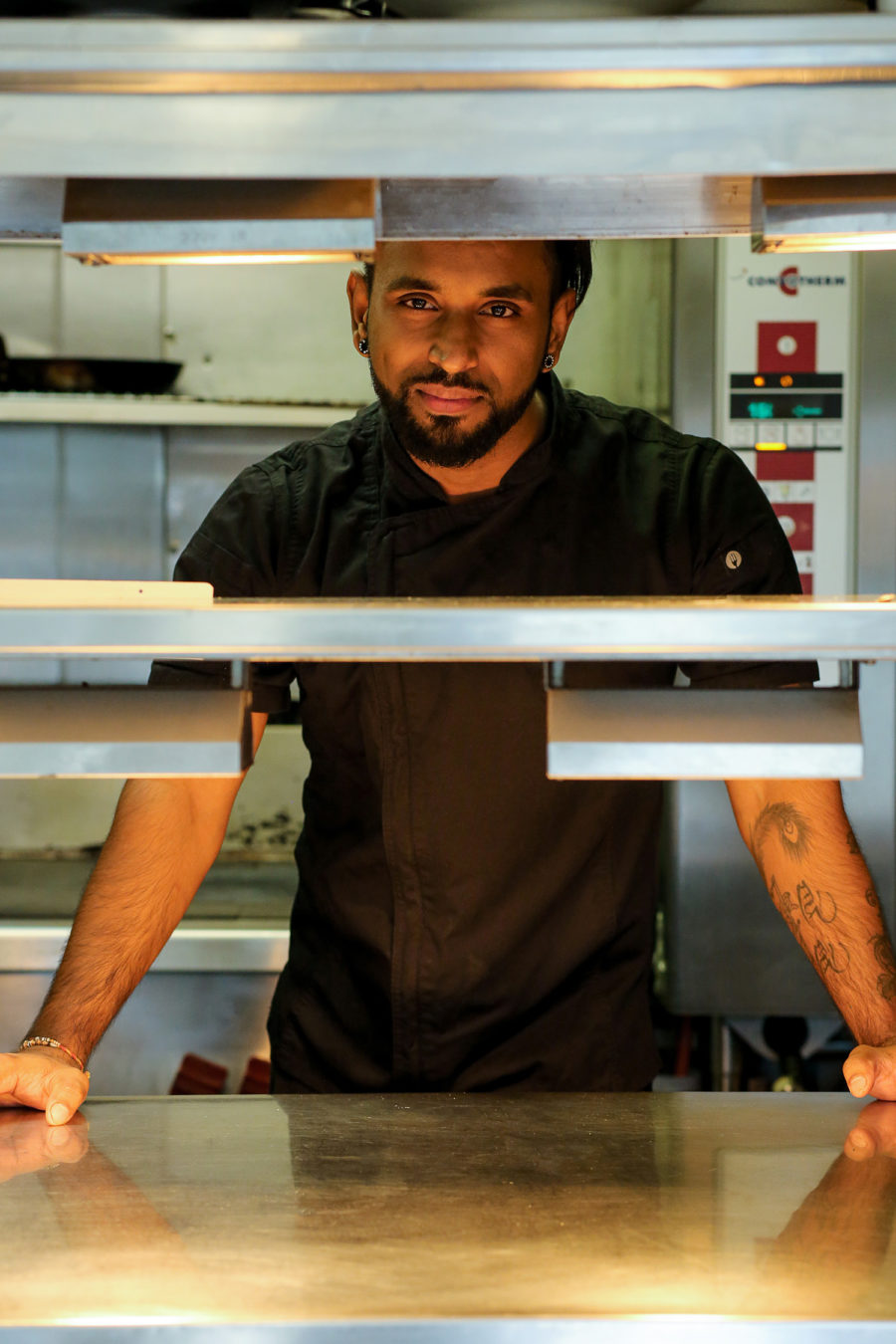 Please, let us introduce you to the Deer Duck Bistro, a restaurant like no other, waiting for you to delve into its wonders. Once here, you get to explore its enigmatic interior worthy of being a backdrop for one of the beautiful Brothers Grimm fairytales and experience its immaculate first-class service and delectable, flavoursome culinary creations. This is a place to take a breath, be mindful of your surroundings and slow down the pace of life, even if for a couple of hours. Behind the scenes of the Deer Duck Bistro is its chef Harry Kumar. He is a magical storyteller who narrates his stories through combinations of ingredients, spices and tastes. Refined and unparalleled, the food you order will not just be any food, it will be a whirlpool of flavours that have been perfected by Chef Harry since his childhood in Farm lands of India and through his culinary expedition and travel across Europe & Australia. Recently, we sat down with him to listen to how it all has begun. This story will come to life before your own eyes as you fall in love with his culinary creations at Deer Duck Bistro.
---
Chef's personality
What do you eat when you're at home?
I used to cook a lot of "chef-y" meals before I had actually become a chef. When you cook all day long you can't really be bothered with cooking something elaborate when you're at home. I love trying new things, so I do takeaways most of the time. My go-to takeaway is something Indian, I cannot resist its provocative and expressive flavours.
What's your 'Last Supper' meal? Your 'Death Row' meal, as Anthony Bourdain puts it.
Oh, that's a difficult one. Probably the first one would be an Indian dish called dahi bhalla. It looks very much like a dumpling-shaped sponge soaked in yogurt. It's just sensational, so fragrant, you get a fountain of flavours with each bite. Dahi bhalla is perfect when drizzled with some tamarind chutney and mint sauce and sprinkled with pomegranate kernels. The second dish I'd eat would be salami sticks flavoured with rosemary or some Mediterranean herbs. My girlfriend Clara introduced me to this amazing snack that her mum casually makes at home. Clara even smuggled 20 packets of salami sticks for me on a flight back from Germany to Australia.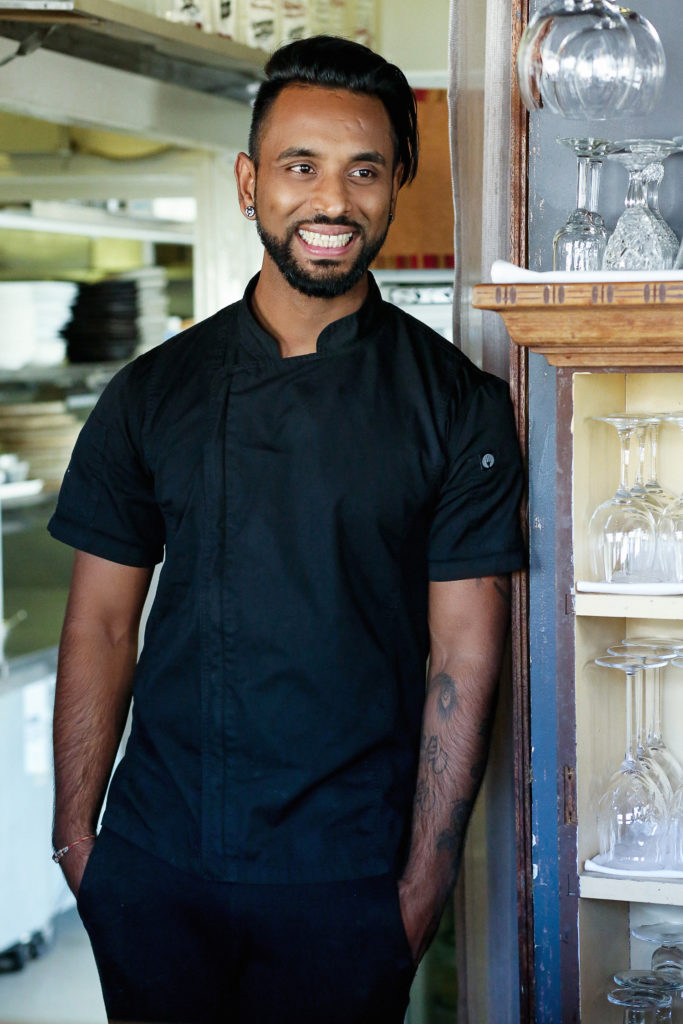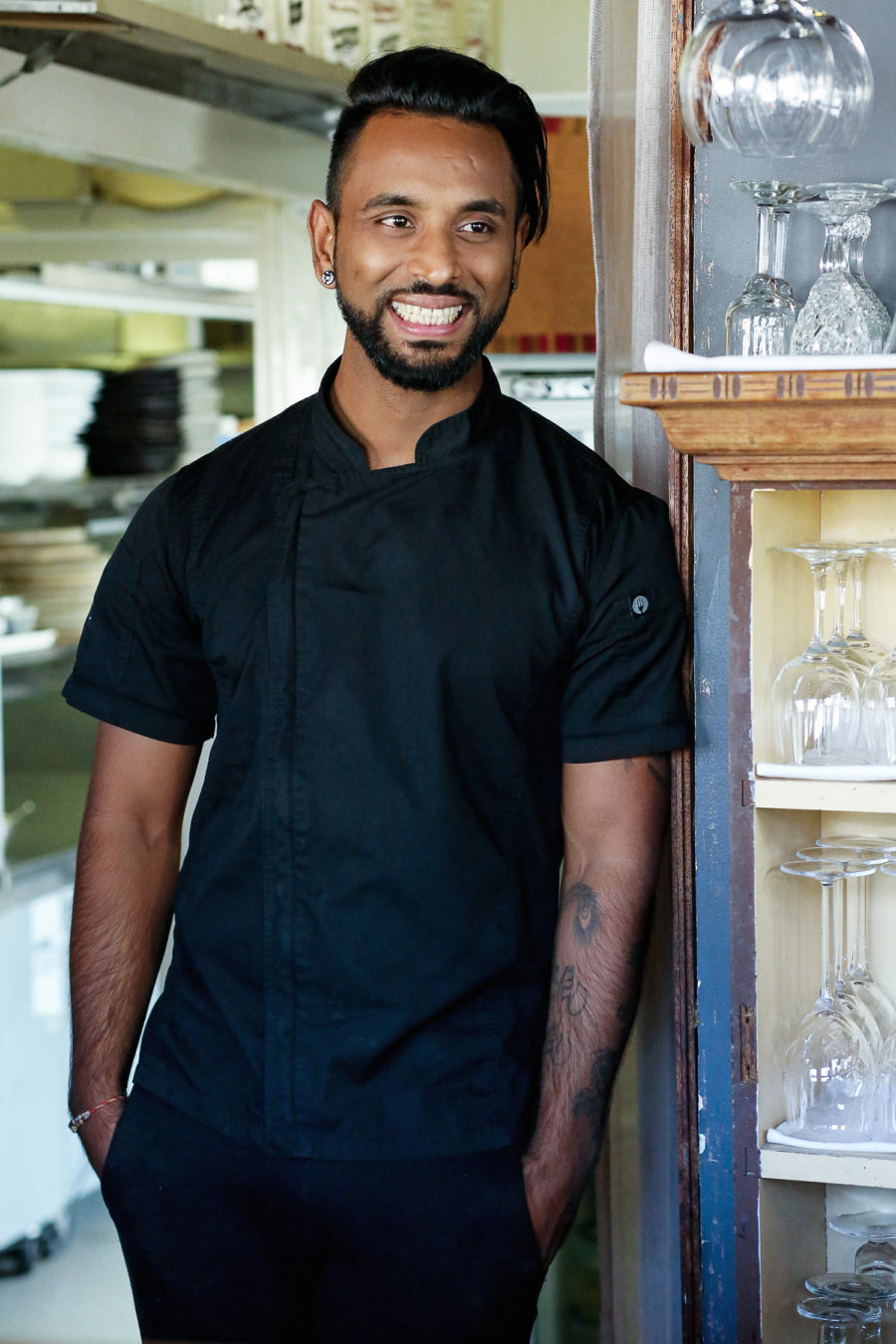 What do you most love about your job?
Absolutely everything. There's not a single part of it that I don't like. You just look at this restaurant, I can sit here all day admiring it, and I see myself in every detail, in every single corner of it. And the kitchen, there's this big glass that gives me enough privacy to concentrate on preparing food, but enough visibility to feel connected to the diners who are enjoying the food that I lovingly cooked for them. Also my team, my family, we don't need to ask each other to do something, we just do it, one needs just a look, because we know each other so well.
What is your management style as a chef?
I let people do work their way, there's no such thing as "my way". I have a pattern, my team can follow it if they like, but I am all for individuality. As long as their techniques and methods satisfy the purpose, which is making high-quality and delicious food, I am happy with it.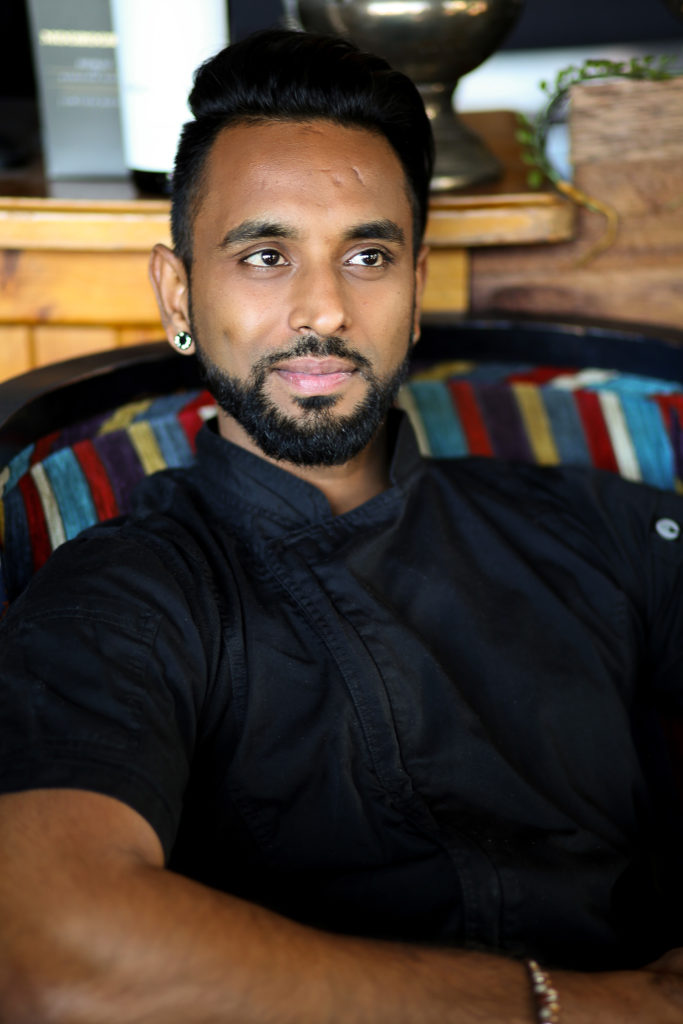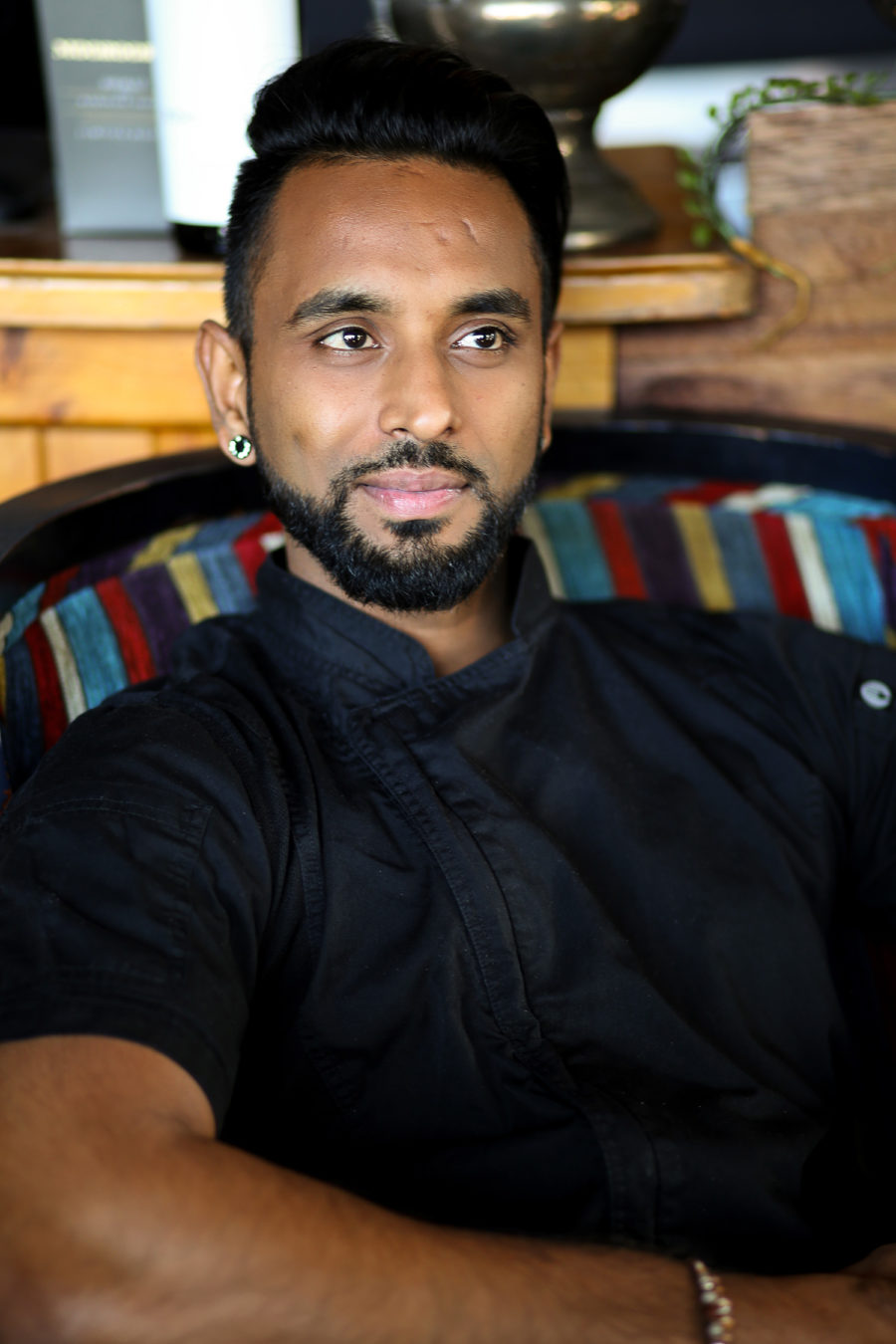 ---

Cooking
Any favourite foods to cook with?
I like yuzu, it is a flavoursome Asian ingredient that people use as a substitute for lemon juice. It gives a dish a hint of tartness and fruitiness. A second favourite is the humble natural yogurt, which is a traditional and versatile Indian ingredient. Indians use as a side or main dish, it is very popular for breakfast and on its own. I like to experiment with yogurt a lot and explore other foreign methods to culture it.
Are there any foods you just don't like using?
I don't like using what everybody else is using. Say, there's a new trend in the industry and everybody's going bonkers for it. I won't get on the same bandwagon. I will accept the trend, but execute it in my way. The black truffle season is already here and chefs use truffles in each and every dish. However, there's another fantastic seasonal produce like pomegranate, for example, which gets little attention. What I do is I put black truffle pasta on the menu but I add my secret ingredient – pomegranate – to it. I want people to talk about pomegranate not truffles, and that's exactly what has happened recently. A bright, fruity bite goes incredibly well with the earthy taste of truffles and this combination surprises our diners every single time.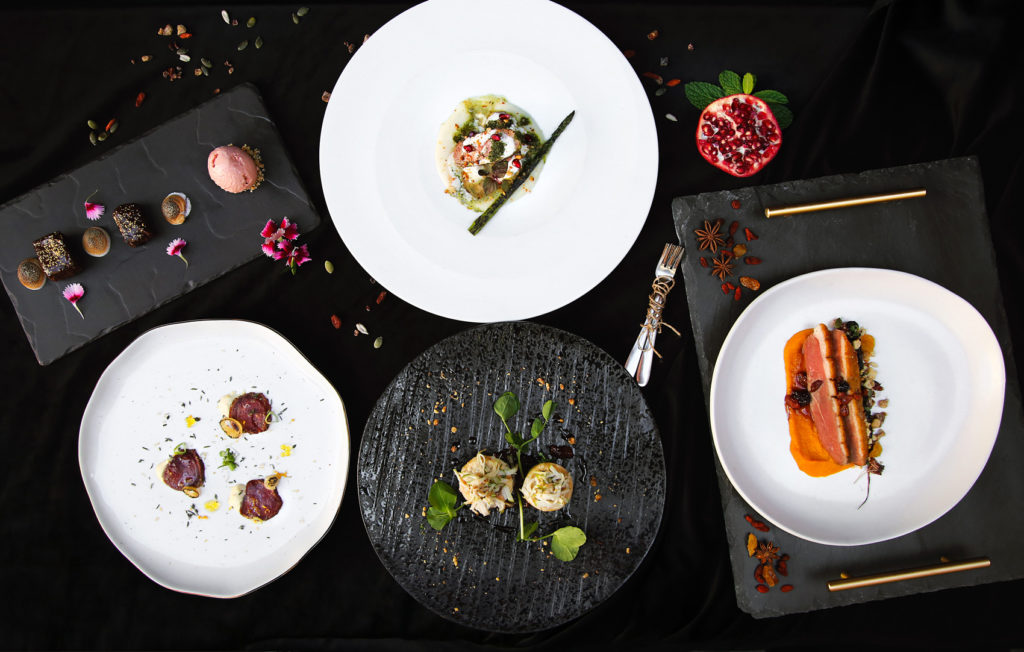 If you had to tell me about your cooking in 3 words, what 3 words would you use?
Always a surprise.
Where do you get your inspiration for the dishes from?
I use my happy memories when I'm creating a new dish. I try to conjure up the flavours that made me happy at a particular moment in my life. For example, there's a marinated lamb on the menu with roasted cauliflower and chestnut puree, asparagus, burnt honey yogurt, pickled mint sauce and pomegranate. These ingredients, together they turn the dish into a journey down my memory lane, but for the diners they turn it into a comfortable culinary journey with the flavours that familiar yet startling for them.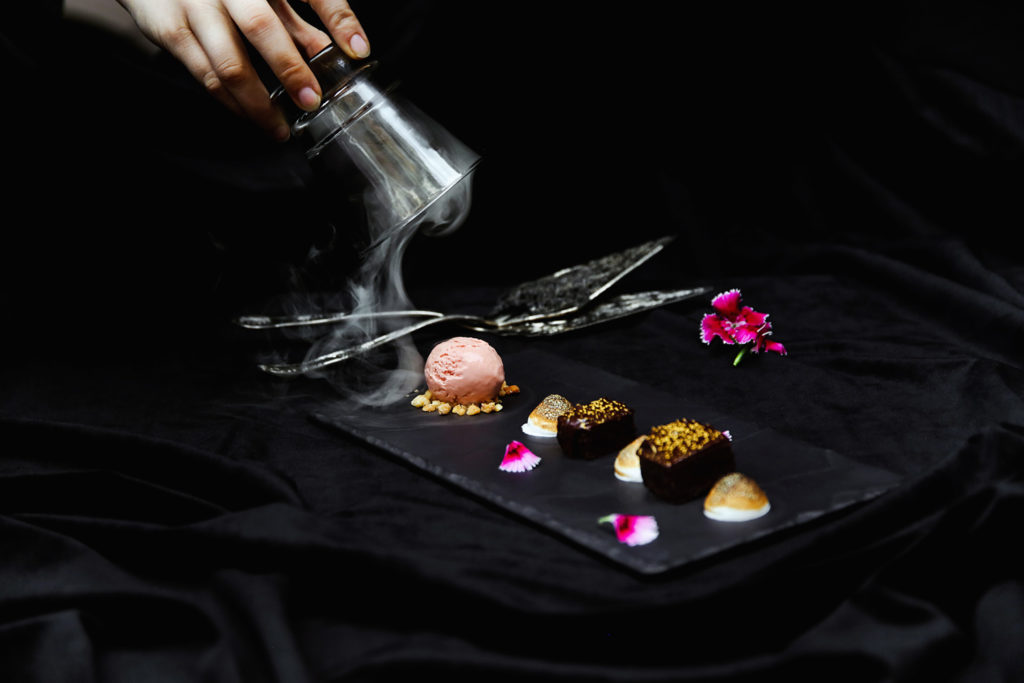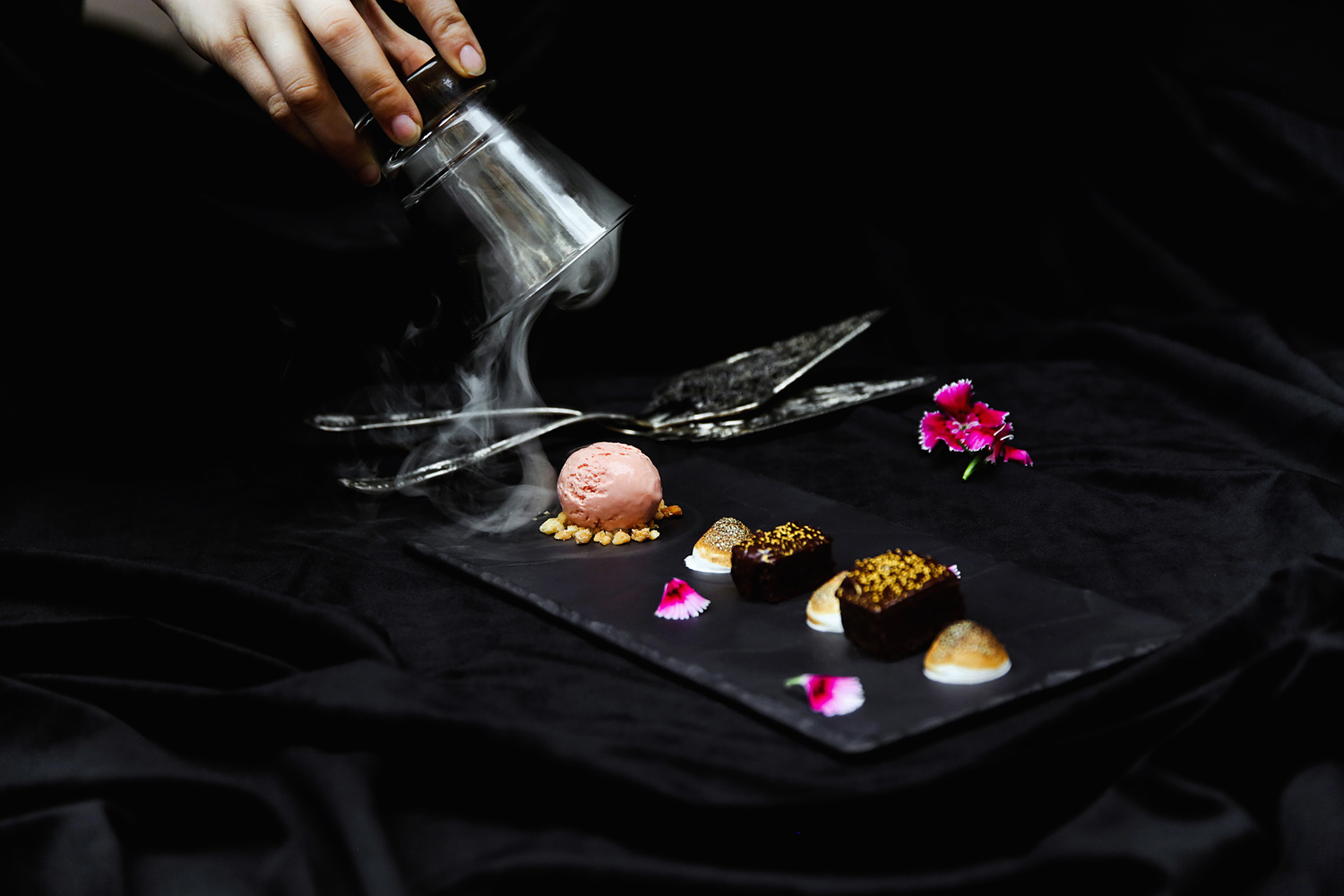 ---
Restaurant
How did you find yourself at Deer Duck Bistro?
I guess it's like playing with a Lego set. I saw an interesting structure with lots of potential. However, the structure wasn't how it's supposed to be. So having that in mind, I assembled a new structure by putting old Lego pieces together.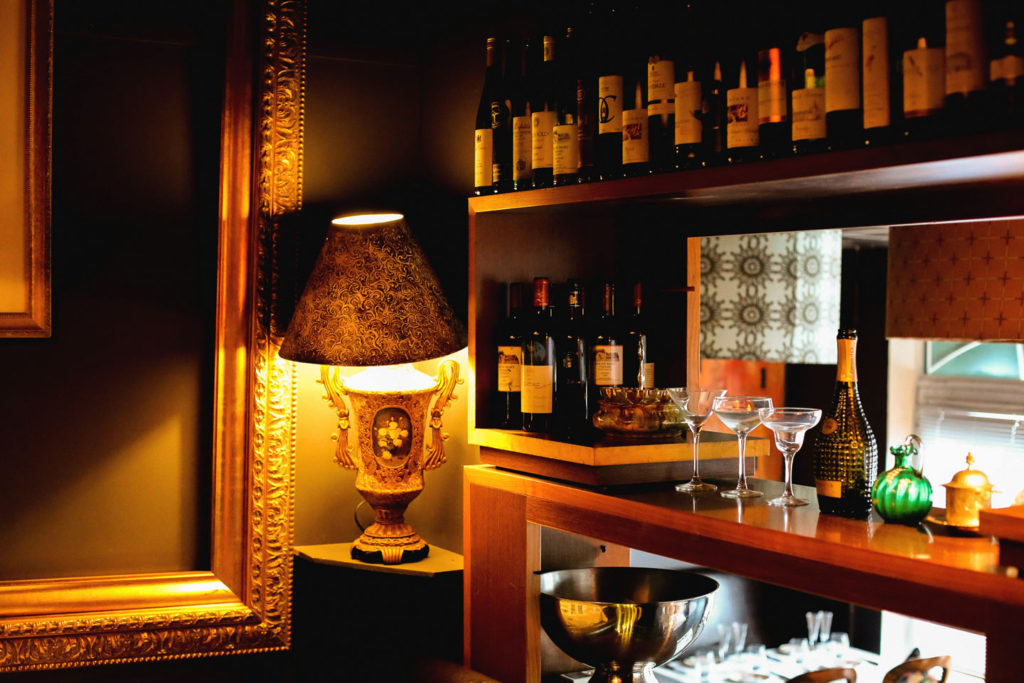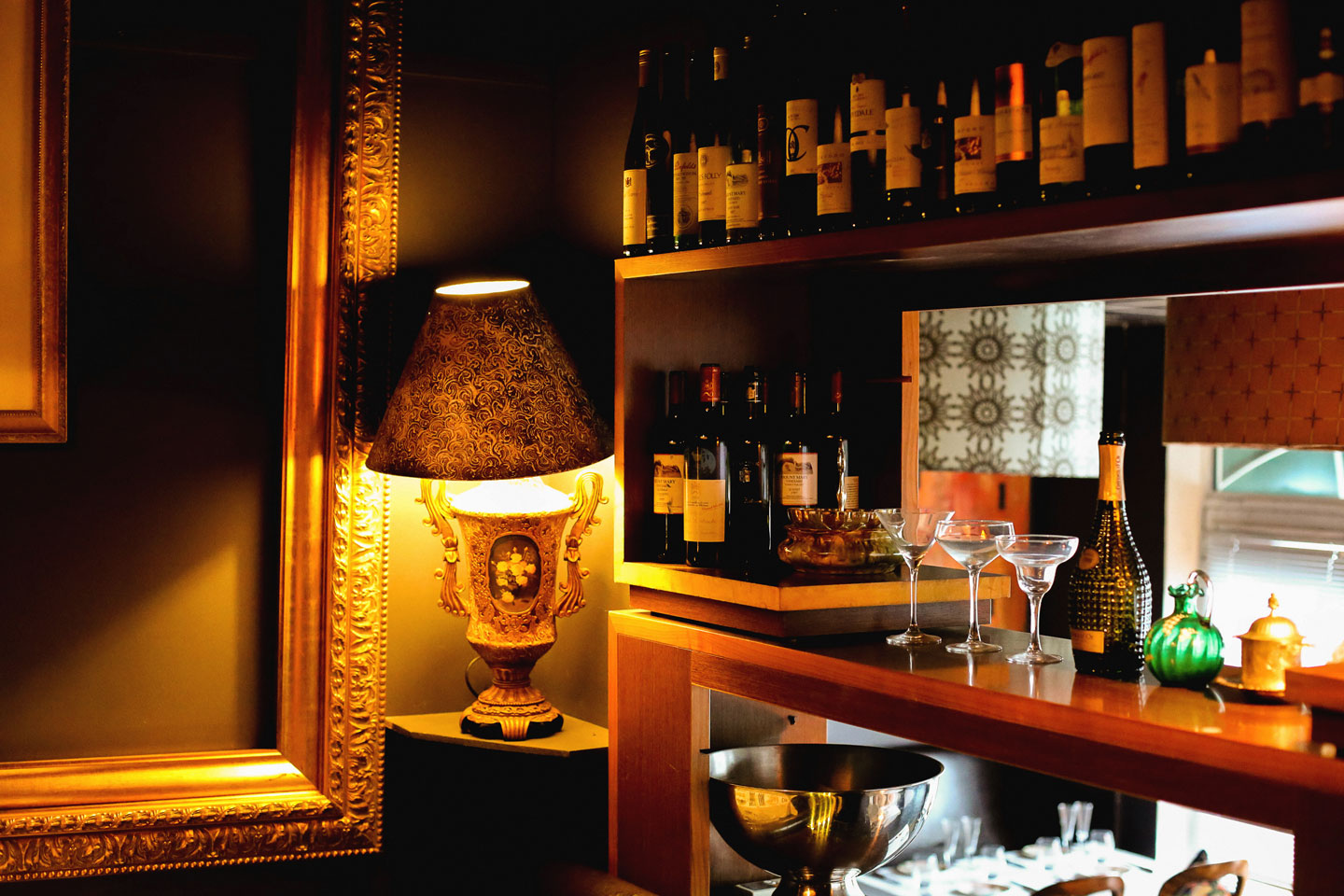 How do you test new dishes on the menu?
Every single member of our team should first try new creations themselves. If it needs to be changed, we fix it and perfect it, and then offer this dish as a complement to our customers. If they like it, we put it on the menu. Simple.
How involved are you with menu development and overall design?
I change the menu every day, not the whole dish but some little details about it. My philosophy is that if you are bored with your own food then nobody else will like it. Think about it, how can you expect people to like your dish if it doesn't interest you anymore? So I try to challenge myself and see how many variations of that dish I can come up with. Indeed, why follow the same recipe? The diners will still like it because it's delicious, but I get to fully enjoy my job.
Is there something at the Deer Duck Bistro menu that stands your restaurant apart from others?
There is no signature dish at Deer Duck Bistro. What is so special about this place is that we believe every single dish on the menu is our best. The menu offers enough variety for everyone's taste, and I can assure you that every day we have something truly delicious prepared for our diners, no matter what their food preferences are.
What does Deer Duck Bistro do to bring a unique dining experience to its visitors?
Deer Duck Bistro is not just a dining experience, it is a feeling. When you come here and walk through the front door, you find yourself somewhere far away from noisy streets and busy life. You're led to your table by a waiter through mysterious corridors and you forget in what city, country or time you are in. There's an old-school charm and European flair to this space. Deer Duck Bistro is a restaurant where you would invite somebody over for that person to feel very special. We create privacy for our diners with the dim lighting – all you can clearly see is your companion and the exquisite food on the table. Beyond that, is a wall of darkness that separates you from other diners.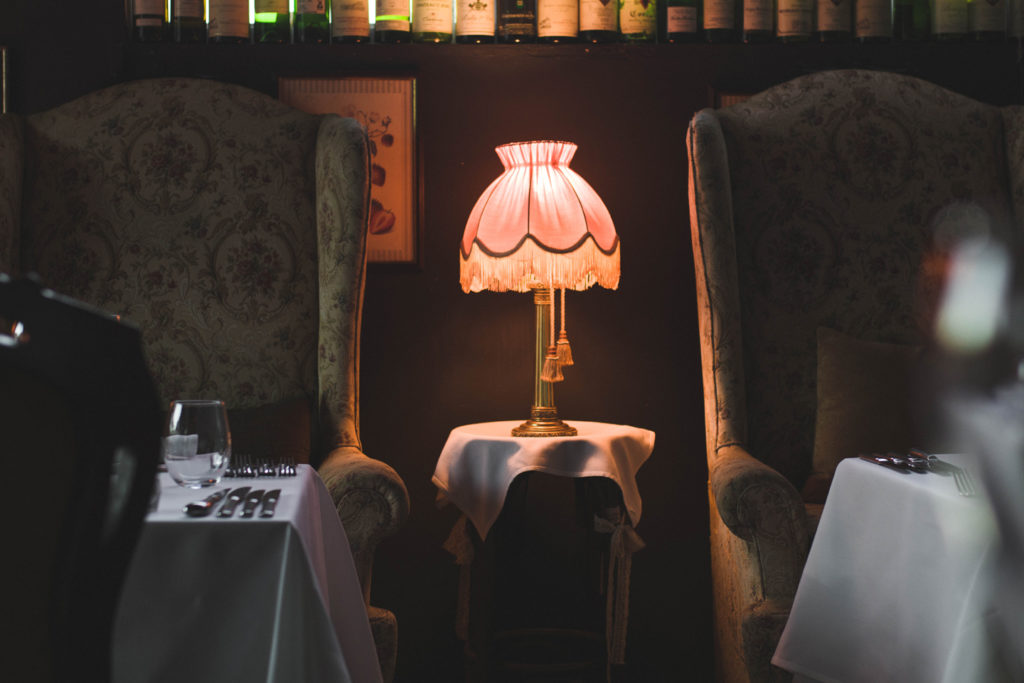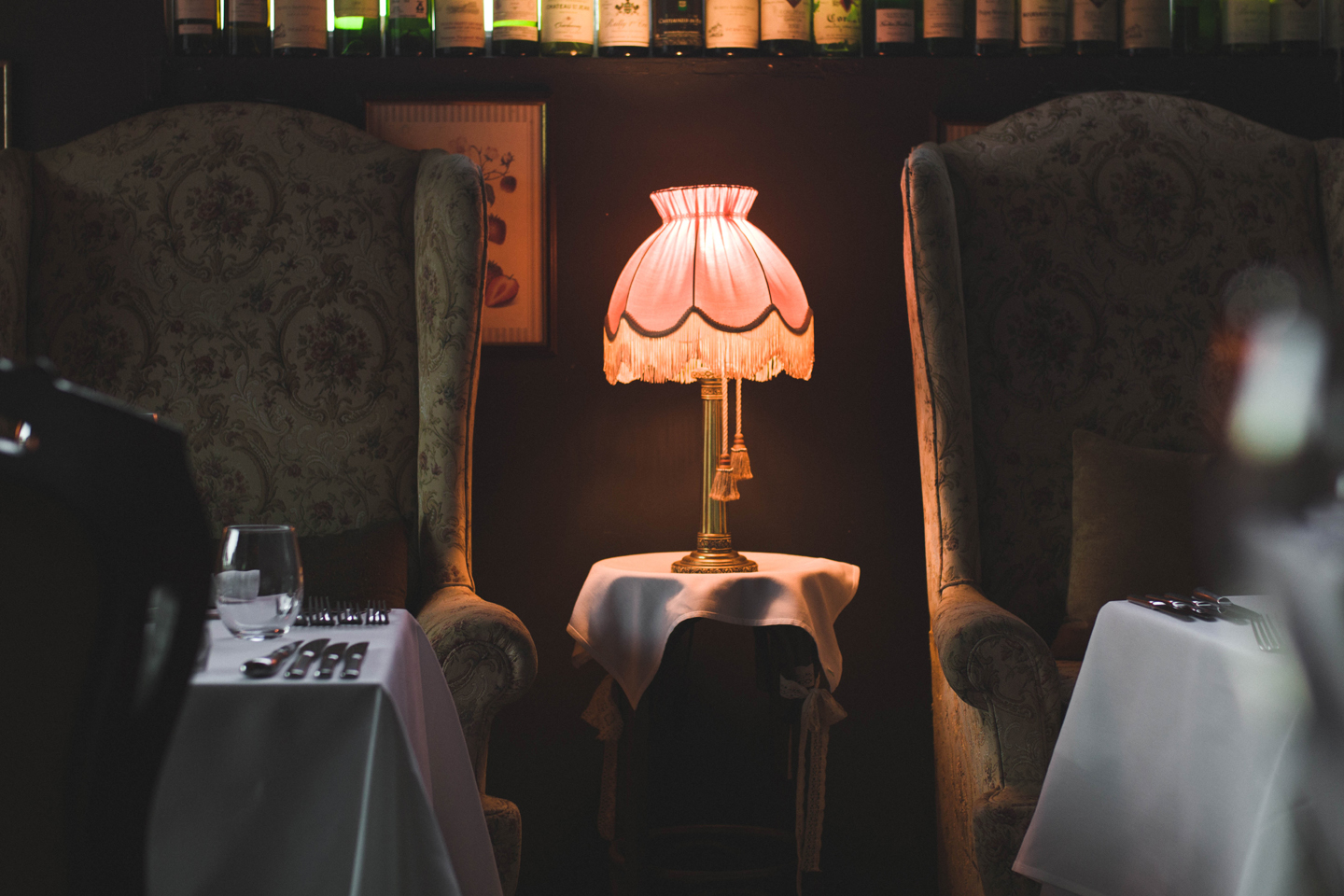 Interview by Natalya Naumova